About Us
Attention2Detail was originally formed in 2003 after we discovered that there was an increasing need for a quality product to protec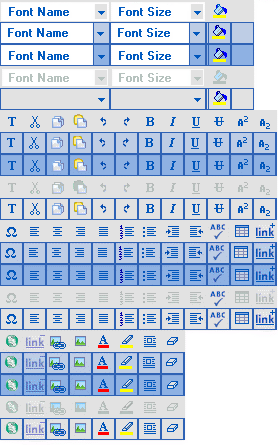 t the paint and headlights of automotive vehicles. Starting from our headquarters in Northeast Tennessee, we began testing different types of paint protection film for quality and durability. We also researched the "quality and fit" of pre-cut paint protection kits from several of the top suppliers. In 2004 the decision was made to exclusively use Xpel's designs for computer cut patterns and 3M's Scotchgard Paint and headlight film. We believe that with the warranty & quality of 3M's paint protection film and Xpel's pre-cut designs you have a winning combination.

As the years pass, manufacturers continually strive to make the best possible products available to their customers and we are no different. We are always looking for the best products to offer to our customers as well. That being said , Attention2Detail is proud to offer the below branded protection products exclusively to our customers.
Xpel Paint and Headlight Protection Films
3M Scotchguard Paint Protection FIlm
VentureShield Paint Protection Film
ClearPlex Windshield Protection Film
Please note, unless our clients other wise request; Attention2Detail will choose the protection product that best suits your specific application.
We are continually striving to bring you the best quality products available along with unprecedented customer service. Your feedback and loyalty is what makes Attention2Detail, your number one choice for automotive survival products.

In addition to the above services and products, Attention2Detail is proud to offer the following services and/or product lines.
Auto Detailing
Automotive Accessories
Custom Graphics & Stripes
Custom Interiors
Mobil Audio/Visual Products
We are proud to be an affiliated dealer and mod shop for


Attention2Detail is a Certified installation and warranty facility for 3M Scotchgard, VentureShield, Xpel & ClearPlex
branded films.

Please note: All of our services are available by appointment only. Our hours of operation are as follows:

Monday - Saturday 9:00am - 7:00pm
Sunday Closed

We service all areas with in a 150 mile radius of Asheville, NC (Paint Protection Installations Only) All other services are local.
If you are interested in a product and/or service that is not listed, please contact us and let us know.